The city has been undergoing an extensive multi-year long study on improving the safety of the loop road within Washington Park. The project is currently planned to begin late spring or early summer 2017.
The entire final recommendations of the effort may be found below in Washington Park Loop Road Safety Planning FINAL RECOMMENDATIONS . The key recommendations includes new striping and signage (see sample image below) and removal of the parking spaces currently found along to loop road.
The January 11, 2017 General Meeting of FANS featured an update on the loop road project from the key players involved. In attendance were:
Scott Gilmore, Deputy Executive Director, Denver Parks and Recreation
Adrienne Burton, West Denver Parks Planner
Mark Tabor, Assistant Director of Park Planning
Notes of this meeting were provide by Tim McHugh of Fans: :
FANS Minutes-Jan. 11, 2017

Notes of this meeting were also provided by Adrienne Burton Park Planner.
2017-01-11_WP FANS Meeting Minutes - A Burton

---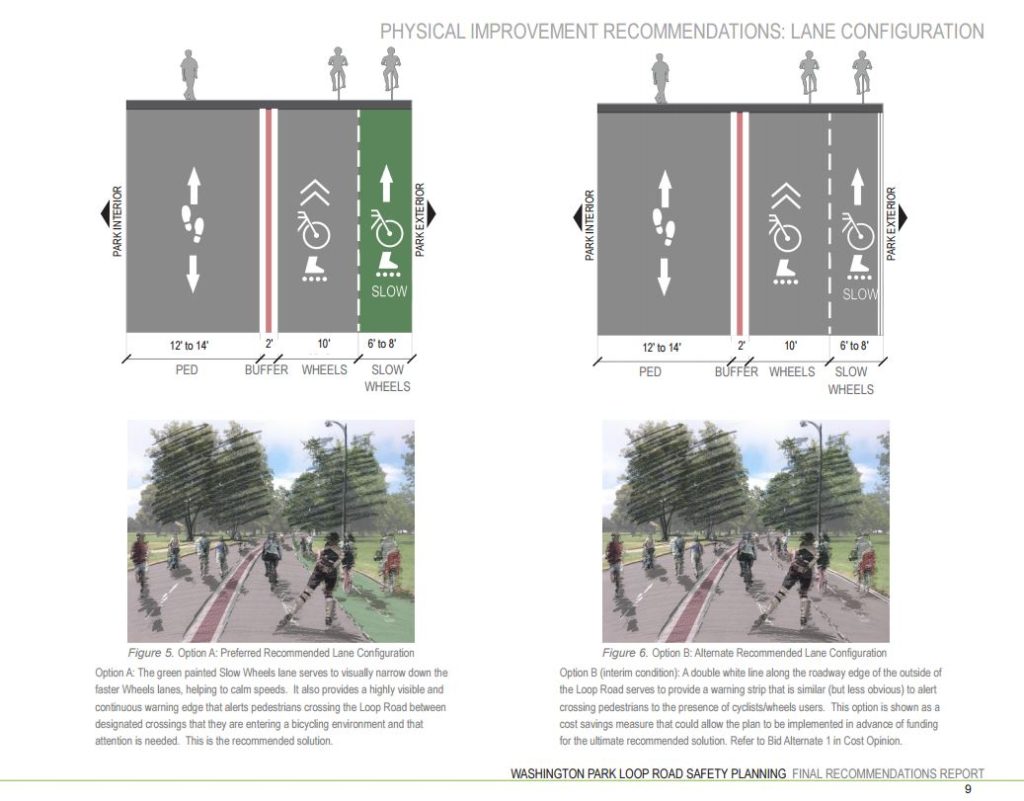 ---
Washington Park Loop Road Safety Planning FINAL RECOMMENDATIONS REPORT:
washparklooproadfinalrecommendationsreport-5-7-15